Industrial Buildings & Facilities
We construct various types of industrial buildings with high strength steel metal frame.
This construction method provides several advantages:

Flexibility for large openings
Polycarbonates to take advantage of natural lighting
Modern aesthetics, polymorphic and variety of colors
Combination of heat-insulating and sound-insulating materials
Short construction time
Seismic resistance
Durability
Lower cost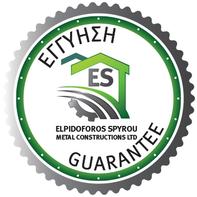 Our company offers a guarantee for Houses and Industrial Buildings with a metal structure / frame which is divided into two parts: a guarantee for the materials and a guarantee for the construction quality.
Professional Use Buildings
Industrial facilities (factories, machine shops, warehouses, showrooms, etc.), livestock farms, agricultural warehouses, etc.
Our company offers a guarantee for Commercial Buildings which is separated in two parts: materials warranty and workmanship warranty.